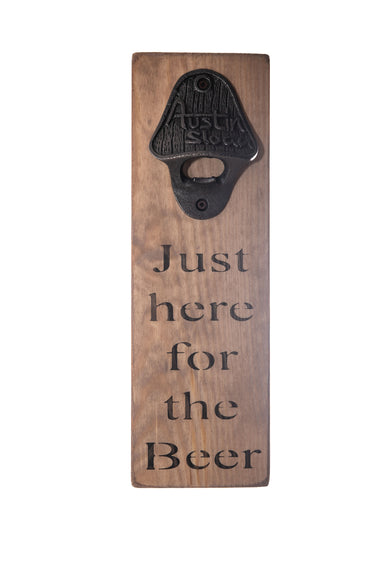 Just Here For The Beer Bottle Opener
Just Here For The Beer Bottle Opener. Size 30cm x 10cm
*The metal bottle opener can is cast metal and when exposed to the elements will have a patina/rusty appearance. This can be wiped off and a layer of wax/polish added, or to keep the appearance as it is, please keep dry in a sheltered area.
More Details...
Hand painted and hand finished in our Kent workshop
Gift wrap with personalised message available
Using sustainable materials & eco friendly processes
Or make it personal...
Our personalised signs are especially popular enabling you to add extra value to the recipients and make a splendid gift idea for friends and family.
Find a personalised gift